3 'dark' trends likely to power smart technology and communities by 2030
Contributed by Brian Gilmore, director of IoT Product Management at InfluxData

The first two years of this decade have been challenging, to say the least. While certainly not without its flaws, technology came through for us when it counted. IoT and analytics-driven workforce transformation, biomedical innovation, and supply chain optimization, each contributed to the decades-worth of digital transformation we've packed into the past 20 months.
We can undoubtedly attribute part of this acceleration to the rather-sudden emergence of use cases. For readers outside the tech and software industries, use cases are the purpose that technologists dream will intercept their inventions. We build with use cases in mind, but it is often only later that our work's true impact hits home with customers. Silly Putty is one good example of this. Listerine was supposed to be a floor cleaner.
Consider Zoom, now a household name brand. In early 2012, Zoom's webpage promised "Group HD Video Calls on Facebook." Fast-forward to a year before the first COVID-19 coverage, and Zoom sat squarely in the business-to-business (B2B) and business-to-consumer (B2C) web conferencing solution, with less than 100 million daily meeting participants. By April 2020, this grew to over 300 million daily users. While many of these new users were business users working from home, many others were seeking that 2012 use case – a better digital connection with friends and family.
Looking to the future of smart cities, we should keep this phenomenon in mind. 3D-printed buildings and traffic control for flying cars are still (and will likely remain) science fiction. There are, however, technologies available today that will enable the future of smart cities; we just haven't recognized it yet.
Whether over-hyped or undermarketed, here are three "dark horse" technology trends that are likely to power the smart cities of 2030.
Peer-to-peer networks
Often labeled with dastardly sounding names like "the dark web," peer-to-peer (often abbreviated as p2p) networks have been part of the technology landscape for more than 30 years. Today's innovations in p2p, such as Protocol Labs' libp2p, power chat, web pages, apps, and databases — usually and ideally without a central authority or your standard web servers and ISPs. In communities, this capability could upend the top-down intranet-style government portals and enable citizens to self-organize in a bottom-up manner. Communities will create and deliver peer-to-peer services, and the government will contribute as a participant and equal peer.
In 2030, p2p-based distributed apps could transform public transportation, access to fresh food, healthcare, energy, elder-care, journalism, policing, and beyond. Wise leaders will recognize the value of smart communities and build into the trend. Otherwise, they may find themselves outsiders on the wrong internet.
Recommendation engines
Recommendation engines and the filters and algorithms that power them drive our social media feeds, music and film consumption, and online purchases. In 2030, they will likely power many of our interactions with local and municipal government resources and services.
In a p2p-powered smart community where we fully control access to our data and its usage, we'll opt in to services that use our digital fingerprints to engage us with services specific to our needs. Social, health, financial, and beyond, all government services could be proactive and turn today's painful DMV experience into tomorrow's simple text message exchange.
Smart technology through distributed ledgers and blockchains
Suppose your main exposure to blockchains and Distributed Ledger Technology (DLT) is through the lens of cryptocurrency. In that case, the fit here may not be so obvious. It has nothing to do with finance at all – and everything to do with trust.
Blockchains and DLT are well known for what is debatably the first use case, acting as the underlying record of transactions in a decentralized financial model such as Bitcoin, Etherium, and even meme-coins like doge. However, if we truly consider the underlying traits of the technology, its potential use cases go far beyond crypto.
Regarding a traditional database, all parties must trust the database owner to keep it secure, anonymous and guarantee integrity. Third-party trust is especially critical today in the context of smart cities, recommendation engines, and peer-to-peer networks. DLTs in 2030 will lack a central authority – all participants in the content will be equal contributors, auditors, and inspectors. You'll have read, write and delete access to your personal records and the keys to share with whom you would like within the smart city ecosystem. Ultimately, a smart city based on DLT is a democracy of technology, where we all fully share ownership of our communities with the leaders and services on which we rely.
So, what's stopping us?
Like any other Twenty First Century project, the successful implementation of "smart cities" balances people, processes, and technology. We are generally good at that last one. Still, we are a long way from fully integrating the technologies described above with everyone in our communities. We need to consider accessibility as important as utility and accept that these smart city investments may be just as critical to an equal and just society as education and access to fresh water and sanitation. To this point, we must also consider the maintenance of this digital infrastructure like we do our roads and bridges. As recent history shows us, construction is one thing, but upkeep is another.
Brian Gilmore is the director of IoT product management at InfluxData, the creators of InfluxDB. He has focused the last decade of his career on working with organizations around the world to drive the unification of industrial and enterprise IoT with machine learning, cloud, and other truly transformational technology trends.
Better together: Offsetting cybersecurity's labor challenges with API integrations
The labor challenges afflicting cybersecurity teams far and wide are no secret. A razor-tight hiring market coupled with surging demand and an accelerating threat landscape has created a perfect storm of complexity, resulting in a widening skills gap that is driving higher levels of burnout and human error across the sector. In fact, Verizon's independently commissioned 2022 Data Breach Investigations Report found that 82% of breaches today involve some degree of human error. Whether it's an unsuspecting end user or a bleary-eyed analyst, the vulnerabilities caused by cognitive overload shouldn't be overlooked.  
Take the recent high-profile Uber data breach. A malicious actor, posing as an internal IT administrator, used digital collaboration channels to trick an Uber employee into giving up their VPN credentials, leading to a total compromise of the rideshare giant's network infrastructure. The breach exemplified the consequences of a social engineering attack targeting the always-on hybrid workforce. And with the rate of such attacks accelerating in volume and velocity, it's clear that more visibility of these threats is needed for security teams to effectively remediate them.
Many organizations are investing in a plethora of new, best-in-class security products in response to staffing shortages. However, reactive patchwork spending on the industry's latest niche products shouldn't be viewed as the answer, as the tool sprawl often creates additional complexity that hurts organizations more than it helps. Enterprises, on average, have 60 to 80 different security monitoring tools in their portfolio, many of which go unused, underutilized or forgotten. Forcing security teams to master a myriad of tools, consoles and workflows shifts priorities from managing risk to managing technology.
An integrated cybersecurity framework
The companies best positioned to offset cybersecurity's labor challenges are those adopting best-of-breed security tools and platforms that offer a deep library of API and third-party integrations. Above all, an integrated framework empowers organizations to effectively navigate their unique environments by consolidating tools and reducing human error through the following three processes:
Event
Intelligent Security Summit
Learn the critical role of AI & ML in cybersecurity and industry specific case studies on December 8. Register for your free pass today.
Improved protection via security intelligence and threat sharing: This enables rapid recognition and response to incoming threats via machine learning analytics tools, strengthening a human analyst's ability to formulate swift and comprehensive cyberdefense measures.
Improved efficiency via automation: This enables offloading of repetitive and mundane manual tasks to AI-enabled tools, streamlining human workflows by accelerating and improving key facets of incident response and vulnerability management.
Improved prevention via sharing and consolidating tool data: This enables complete, real-time visibility into an organization's entire security environment to promote the creation of targeted alerts that uncover unknown threats.
In collaborating with a wider range of security vendors, organizations leveraging API integrations benefit from the combined knowledge of all integrated platforms to greatly improve overall security posture. The extensive access to timely threat intelligence allows security teams to align prevention, investigation and response plans across multiple security controls, as well as increase the speed of their detection and remediation efforts.
Amid the widespread adoption of cloud-based hybrid work environments, it's increasingly clear that organizational security architectures must consist of scalable, tightly integrated solutions that combine the right balance of automated prevention, detection and response capabilities to effectively protect data across its lifecycle.
Enhancing detection and increasing cybersecurity efficacy
An open API integration framework is the embodiment of unlocking strength in numbers. It stitches together the critical functions and processes performed by foundational security tools — email security, endpoint security, web security, NDR, data security — into a single meshed framework that operates in unison and shares centralized threat intelligence data across its ecosystem. By connecting all the pieces of the puzzle, organizations gain the resources to enhance their prevention and detection capabilities in complex environments.
In one scenario, an API framework could enable automated processes to continuously flow between an email gateway and security service edge (SSE) to corresponding SIEM/XDR systems. This would allow security teams to share rich logging, metadata, indicators of compromise, malicious URLs, user activity, data movement and machine learning analytics in real time. The AI-powered SIEM platform automates the analysis of that threat data, sifting through the noise to generate actionable alerts with contextual information for security teams. Meanwhile, the real-time contextual insights provide simplified guidance for analysts to alleviate potential threats and, if needed, formulate a swift response to an attack.
With access to a wider range of threat data touchpoints, cybersecurity teams can also create customized scripts within the overarching API library. This gives them "targeted capabilities" that more directly align with their specific needs and skillsets. For instance, the team could create a script that simultaneously analyzes email security logs from Vendor A, data protection logs from Vendor B, web security click logs from Vendor C, and spam filter logs from Vendor D, based on which intel is most relevant to their specific use case. Filtering the exceedingly high volumes of incoming alerts enhances the efficiency of the entire team, empowering analysts to identify needles in the haystack by prioritizing the right alerts at the right times for maximized protection.
Automating manual processes and workflows
Despite the growing number of innovative, best-in-class products available on the market today, it's important to remember that a multi-vector social engineering attack is exceedingly difficult for hybrid security teams to combat regardless of the tools in their stack. Quick and agile responses are non-negotiable in these situations, but with resources stretched thin and employees working from multiple locations, executing swift corrective action free of human error is easier said than done. Even the most experienced and skilled security teams are susceptible to mistakes while trying to remediate an attack. Therefore, identifying how to automate well-defined processes wherever possible is imperative for tightening these response durations and ensuring security teams can remediate quickly and effectively.
With access to an open API library, organizations can integrate the capabilities of additional AI/ML security tools into their existing security architecture to automate the repetitive steps of protection, detection, response, mitigation and intelligence sharing. Whether it's informing an endpoint security provider of an emerging alert, or securely moving data from one storage solution to another, API-driven automation can handle the routine, error-prone tasks cybersecurity teams perform every day. Streamlining these otherwise human-centric workflows allows overstretched analysts to instead focus on more critical threat assessments requiring extensive time and attention. That, on a macro level, strengthens the security posture of the greater organization.
There's no magic bullet that will completely reverse cybersecurity's labor challenges in the immediate future. But there are proactive steps organizations can take now to provide the critical support their security teams need today. For effectively navigating a complex threat landscape, there's no better place to start than with the applied adoption of a deep API integration framework.
After all, cybersecurity is a team sport. Why defend alone when you can defend together? 
Joseph Tibbetts is senior director for tech alliances and API at Mimecast.
It's foie gras season in unicorn land • TechCrunch
W
elcome to the TechCrunch Exchange, a weekly startups-and-markets newsletter. It's inspired by the daily TechCrunch+ column where it gets its name. Want it in your inbox every Saturday? Sign up here.
With most startups getting repriced behind closed doors, we love getting data that gives us a glimpse of what's going on. This week, our new information comes from EquityZen, which shared insights on secondary stock sales. EquityZen also put up a few IPO predictions that gave us food for thought. Let's explore. — Anna
A glimpse of repricing
How do you know when a unicorn has lost its billion-dollar valuation? Usually you only find out long after the fact, when — and if — the company raises a down round that makes it clear that its equity valuation is no longer in the unicorn realm.
The thing is, not many founders want to advertise that they have raised capital at a lower valuation than their previous round; in most cases, they just won't disclose their new valuation.
As market observers, this leaves us with little data on a topic that our readers do care about: What kind of repricing they could expect. This is why we were grateful for Instacart, which made it public that it reduced its valuation through a 409A price change. This wasn't good news, but it was a helpful data point for everyone involved. However, that was back in March.
This Top-Rated PDF Solution Is 66% Off Now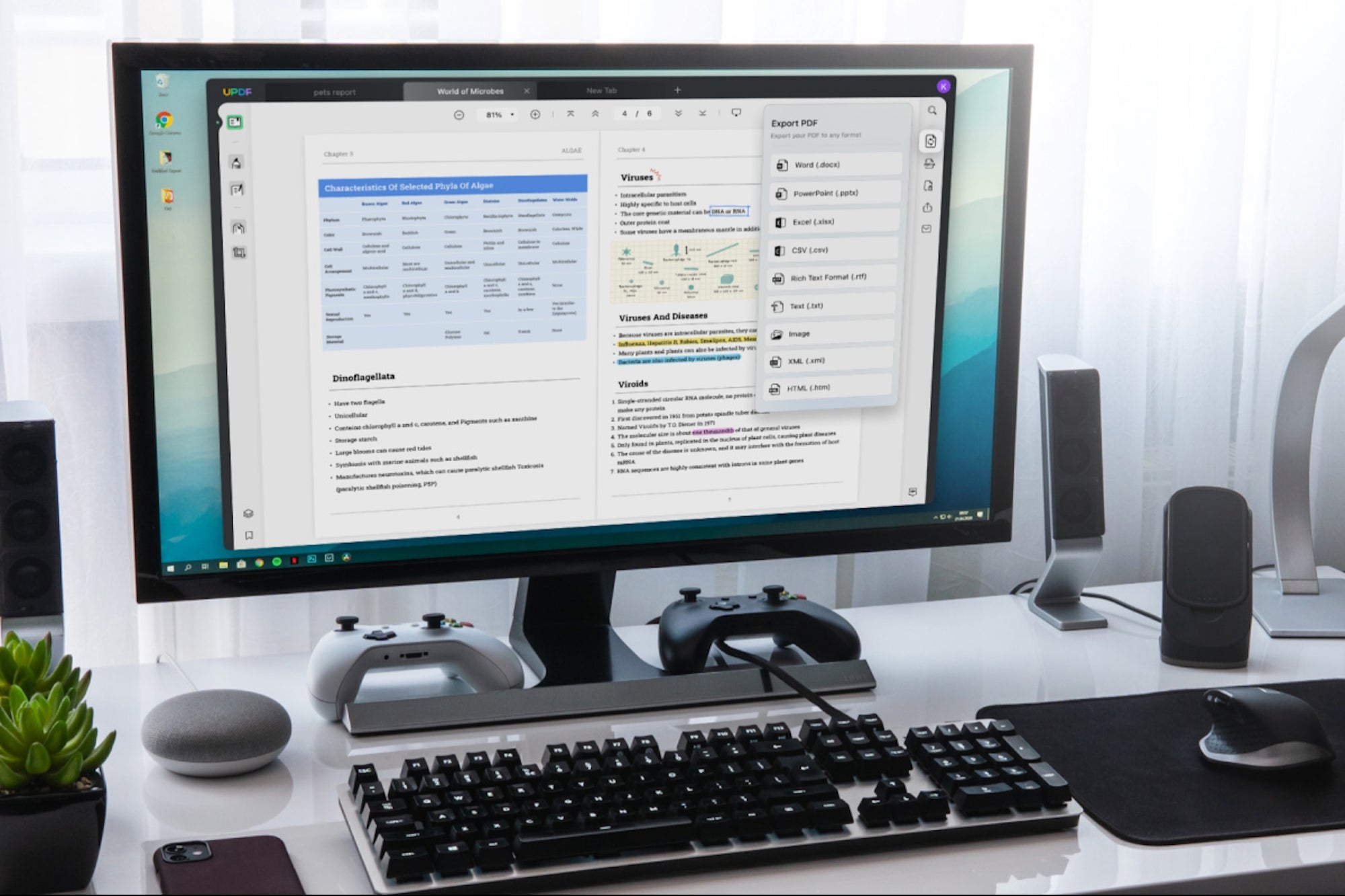 Opinions expressed by Entrepreneur contributors are their own.
Paper has made its way largely out of business, but that doesn't mean you don't still work with documents regularly. Instead, we're just working with them differently: with the dreaded PDF. These static files can be great if you're positive that a document is ready, but a serious nightmare when you have to make changes. When you're working with a lot of PDFs, you need a quality digital solution.
We've got a deal you'll like. For a limited time, you can get a lifetime subscription to UPDF Pro for 66% off.
UPDF Pro is one of the top-rated PDF solutions on the market. Geeky Gadget writes, "UPDF is a potent PDF editor and PDF converter designed to stay up with advanced technologies. It ensures that whichever features you use are up to date. UPDF not only converts PDF to Word but can perform many advanced editing." Fossbytes adds, "UPDF doesn't have a boring interface like other PDF software. The design is stunning and eye-catching. On top of it, it is convenient to use. You wouldn't be bothered with a complex design that is very time-consuming."
These are just the tip of the iceberg of positive reviews for this all-in-one PDF solution for individuals and businesses. With it, you can edit any PDF document across Windows, Mac, iOS, and Android devices, adding or deleting text, editing fonts and color, and much more. The tool allows you to add, crop, rotate, replace, extract or delete images, watermark documents, and password-protect them for elevated confidentiality. You can also easily annotate PDFs, highlight, underline, or strike out text, add shapes and notes, and much more. Finally, it's even easy to convert any PDF to Word, Excel, PowerPoint, and a ton of other file types in just a click.
Working with PDFs has never been easier than with a lifetime subscription to UPDF Pro. Grab it on sale for 66% off $149 at just $49.99, the best price you'll find online.
Prices subject to change.